Casablanca is arguably the most modern city in Morocco, and its cuisine tends to be more international compared to the more traditional fare you'll find in cities like Fez or Marrakech. It's also a far less touristy city, meaning you're likely to get a meal that isn't watered down to suit the tastes of foreign travelers. From fine dining by the water to hip burger joints, here are 10 places where you can find great eats in Casablanca.
L'etoile du Plazza
For a combined musical and culinary experience, look no further than this trendy spot located west of Casablanca's CBD. The menu consists of mostly Moroccan dishes and specializes in a variety of tapas. It's got a large assortment of prix fixe menu options, which are the perfect way to try several flavors at once. However, most people come here for the incredible music, which goes on until the early morning hours.
Tula
You might be hesitant to try Latin American food in Morocco, but the chefs in Casablanca aren't afraid to use the relevant spices, and they execute the cuisine quite nicely. Nowhere is this more true than Tula, an upscale restaurant just off Boulevard Mohammed Zerktouni. Some of the best items on the menu include the calamari with cheese, along with the chili con carne. Be sure to save some room for the excellent desserts, which include favorites like tres leches, arroz con leche, and quesillos.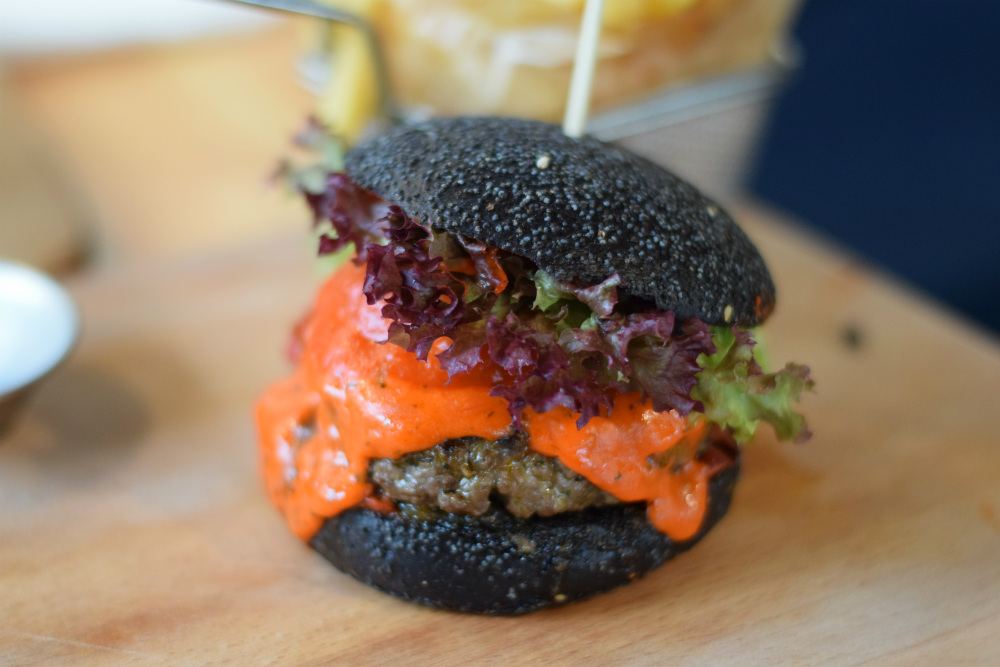 Photo by Joe Kennedy
Blend Corner
This hamburger joint has very tasty burgers which rival the best you've had anywhere in the world. The oversized menu will leave you unable to pick just one. The restaurant is popular with the 20-something crowd in Casablanca and is regularly packed after work hours. Don't miss the caramookie, a monster glass of vanilla ice cream and chocolate chip cookies that's drizzled with salted caramel and served on a plate with powdered sugar and a French 'Carambar.'
Le Riad
If you're looking for traditional Moroccan food that also comes in a traditional setting, it doesn't get much better than Le Riad. This two-story restaurant has an upstairs room with exotic mosaics and stained glass windows, and numerous plush couches in the back that can accommodate a large party. The tagines here are some of the best you'll find in Morocco, and since you're by the coast, be sure to order up something from the sea as well.
Brasserie La Bavaroise
Morocco's French heritage is apparent in several fantastic restaurants across the city, one of the best being Brassarie La Bavaroise. This upscale, white-linen restaurant invites diners to enjoy the finer things in life, like bottles of Dom Perrier and the freshest seafood in town. Other specialties include perfectly prepared steak, aged prosciutto and delicious petit fours.
La Creperie Bretonne
For something cute and relaxed, stop into Le Creperie Bretonne for some of the best casual French food this side of France. The restaurant is located in a bustling area just a few blocks from some of the prominent hotels in Casablanca. The theme of the restaurant is "French seaside town," and the outside and inside are cleverly decorated with fishing nets, photos of boats, shells and other cute trinkets from France. As for the food, the specialty is of course, crepes, and you'll definitely want to order at least one if you come here. There are several other French specialties on the menu, along with an extensive list of fresh smoothies.
Le Resto
As with its French heritage, Morocco takes advantage of its location on the Mediterranean when serving up fine cuisine. The items on the menu at Le Resto hail mostly from Italy with a smattering of dishes from Greece, Spain and France. The cheese-laden dishes are to die for, and the restaurant also features plenty of fresh seafood dishes.
Le Cabestan
For the perfect view of the Atlantic Ocean, Le Cabestan doesn't disappoint. The food is impeccable as well, and the restaurant serves up gourmet pasta and seafood dishes that easily compete to be the best in the city. Be sure to make reservations so you can get a table overlooking the sea.
Related content on AFKTravel: 
The Real Casablanca: 10 Things You Didn't Know About Morocco's Largest City
The Best Luxury Hotels In Casablanca
A Beginner's Guide: 15 Things To Do In Casablanca