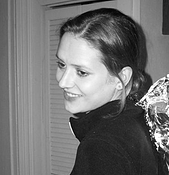 Aniela Swider
Lives in:
Cape Town, South Africa
About
When Traveling I:
Like to pack light
I Usually Travel For:
Fun
A Great Vacation Includes:
Good company, good food, good wine and some serious running . I love being outside during the day and inside a restaurant at night.
Cities I've Visited:
So many I cannot name them all!
| Post Date | Review Details & Uploaded Photos | Review Rating | Helpful Reviews |
| --- | --- | --- | --- |
| Mar 05 2015 | | | 0 |
| Mar 05 2015 | | | 0 |
| Jan 12 2015 | | | 0 |
| Jan 21 2015 | | | 0 |
| Jan 21 2015 | | | 0 |
| Mar 05 2015 | | | 0 |
| Mar 05 2015 | | | 0 |
| Mar 05 2015 | | | 0 |
| Mar 05 2015 | | | 0 |
| Mar 05 2015 | | | 1 |