There's no doubt about it: Durban has the best Indian restaurants in the country. The coastal capital of KwaZulu-Natal, which is home to the largest Indian community outside of the subcontinent, is curry central, and eating a spicy Indian dish here should top your tourist to-do list. Along with India's well-known curries, such as butter chicken and rogan josh you'll find truly unique local concoctions – such as puri patha (made from amadumbe leaves rolled between rotis) and the famous bunny chow – a loaf of white bread hollowed out and filled with curry.
Here's the top pick of Durban's best restaurants for curry – just be prepared to feel the heat! The combination of fiery curries and Durban's sticky humidity makes for some sweaty eating.
Budget
Grungy take away spot Sunrise Chip 'n Ranch (also known as Johnny's) is where Durbanites head to after a night of partying. A monster-sized double-French fry-and-cheese roti (heavy on the French fries) is just the thing to feast on to stave off a hangover. Sunrise also serves up curries, bunnies and briyanis (all of which cost less than a beer). 89 Sparks Road, Overport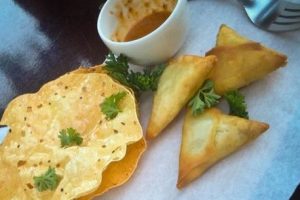 Considered by many locals to serve the best bunny chows hands down, Goundens spicy mutton bunnies are consistently good. The vegetable biryanis and chops chutney are also winners. 520 Umbilo Road
A sports betting establishment in a business park is an unlikely place to get a good curry, but locals swear by the broad bean bunnies at Hollywood Bets. If you're lucky you might win on a horse, too. 126 Intersite Avenue, Umgeni Business Park, Springfield
Durban's CBD is generally not frequented by tourists but during the day it's safe to walk around (just don't advertise your expensive cameras by wearing them around your neck). It's worth the trip for restaurants such as Little Gujarat, a vegetarian restaurant, which serves up Punjabi and southern Indian food (try the paneer bunny and paneer dosas (South Indian savoury pancakes), served with tangy coriander chutney), and Patel's Vegetarian Refreshment Room, which claims to be the restaurant that invented the bunny chow a century ago. Whether or not this is true, their veggie bunnies are delicious and ridiculously cheap. They also offer an array of sugary treats, from chana magaj (Indian fudge made with chickpea flour, sugar, milk and spices) to boomdhi (syrup-coated fried dumplings). 43 Dr Goonam Street and 202 Yusuf Dadoo Street
One of the more unusual places to eat in the city is the Hare Krishna temple. The Sri Sri Radhanath Temple of Understanding (which looks like a space ship) has an unpretentious canteen-style restaurant, Govindas, which serves budget-friendly tasty vegetarian food – locals are particularly fond of the vegetable breyanis, while their onion pakoras (deep-fried in a spicy batter) are also great. 50 Bhaktivedanta Swami Circle, Chatsworth
Hailing from Mumbai, the chef at Indian Summer cooks up cheap and tasty chaat (bite-sized street food snacks), dosas, lamb rogan josh, Goan prawn curry, and dal makhani (a rich lentil and bean curry) – and is gaining a committed local following in the process. 17 Sunningdale Center, Corner of Umhlanga Rocks Drive and Village Way
Midrange
Despite its location in a run-down hotel, Capsicum Restaurant, which has been running for over 30 years, is still widely considered one of the best curry restaurants in town. Their tripe and trotters bunnies are what they're famous for, but equally popular are the prawn curries, crab curries and chops chutney. Wash the spicy curries down with a Bombay Crush – a refreshing rose syrup-flavored milkshake. 1299 Umgeni Road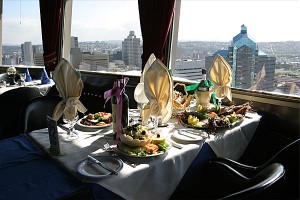 On buzzing Florida Road, House of Curries offers shareable dishes that go perfectly with a beer or three. Sample a range of curries with the plate of six mini bunny chows (filled with chicken, beef, lamb and beans), munch on chip-and-cheese rotis or feast with friends on chip chow – a hefty serving of curry-topped French fries drenched in melted cheese. It's certainly not traditional Indian food, but certainly hits the spot. 275 Florida Road
Get your fix of southern Indian dishes at Little India, with masala dosas served with potato curry and chutneys prepared to perfection. The unpretentious restaurant also offers north Indian food such as the vegetarian curry kadai paneer (alongside a rather incongruous menu addition of French fries). 155 Lillian Ngoyi Road
Vintage India has been serving authentic north Indian curries for over 15 years to a regular clientele who come for the lamb rogan josh, said to be one of the best in Durban, and the palak paneer. Also on the extensive menu are dishes you don't see at many other Durban restaurants, such as la aziz, a dish of paneer and vegetables in a creamy gravy made with tomatoes and cashew nuts. 20 Lillian Ngoyi Road
The tangy and spicy tomato prawn curry at Impulse by the Sea, which the low-key restaurant is famed for, is definitely worth the 45-minute drive north of Durban to Tinley Manor. Try their veg samosas for a starter, and don't forget to order a side plate of sambals, pickles and roti to accompany the curry.  Not a fan of prawns? Order the highly rated Natal lamb curry instead. 167 Sea View Drive, Tinley Manor
If you're particularly hungry, the extensive buffet at Jaipur Palace is fabulous (and great value for money too) – encompassing everything from tandoori chicken and pretty much every curry you can think of to briyanis and sweets such as kulfi (Indian-style ice cream). 131 Waterkant Road
Tacky (think white plastic tablecloths and dolphin posters), no-frills seaside restaurant Sea Belle, now in its 40th year, is best known for its prawn curries, which – be warned! – are particularly spicy. 62 South Beach Road, Desainagar, Tongaat
Splurge
Ocean Terrace Restaurant: At the stylish Oysterbox Hotel in Umhlanga, the Ocean Terrace Restaurant serves up Durban's most famous curry buffet twice a day, every day. There are 11 different curries to choose from, from the famous Natal lamb curry (which the restaurant has been cooking to the same recipe for four decades) to a creamy chicken and prawn curry. A bonus is the fantastic view from the outdoor terrace – of Umhlanga's striped lighthouse and the sparkling Indian Ocean beyond. 2 Lighthouse Road, Umhlanga Rocks
Durban curry recipes
Keen to cook a curry at home? Try one of local food blogger Ishay Govender-Ypma's delicious Durban curries on www.foodandthefabulous.com.