$20.00
/ Can only be used once per booking, cannot be used with other discount codes.
Location: N/A
Duration:
Ends on 05/26/2018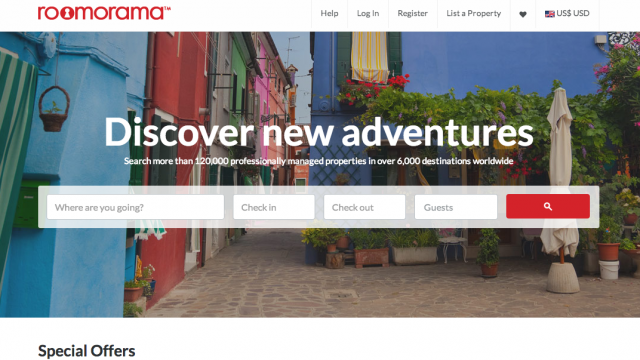 Use the coupon code "twentyforme" and get $20 off any booking with Roomorama.com.
Roomorama is an online booking platform that connects travelers to thousands of short-term vacation rentals around the world, much like AirBnb.
African destinations include Tunisia, Morocco, Egypt, Kenya, South Africa, Mauritius, Mozambique, Tanzania, Zambia, Madagascar, Rwanda, Uganda, Ghana, Seychelles, Algeria, Swaziland and Reunion.
Roomorama only works with corporate partners and verified hosts to provide accommodations you can trust.
Click the "book now" link and choose your destination, then when you are ready to check out, enter the code "twentyforme" to get your $20 discount.