$1,899.00
/ Price is per person, based on double occupancy
Location: Egypt
Duration:
Ends on 06/09/2016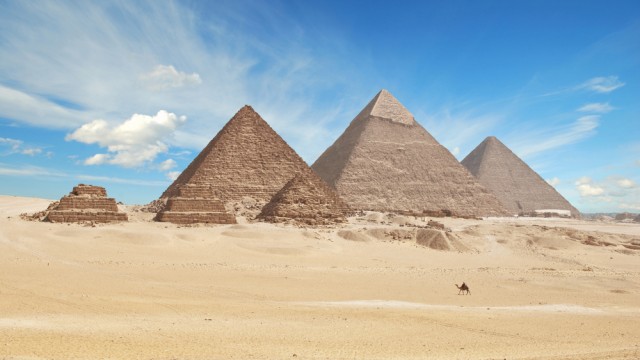 You may have always wanted to go to Egypt, but the political turmoil there may scare you. Well, we're here to tell you that it's perfectly safe to visit, especially on this seven-night Egypt escorted trip from Travel Discounters and Travelzoo.
You'll enjoy three nights in Cairo at the Le Meridien Hotel, a five-star hotel located very close to the Grand Pyramids.
You'll also spend four nights on the Nile River. The cruise vessel has 66 large comfortable and clean cabins, and panoramic windows to enjoy views of the Nile. Delicious buffet meals are included daily along with evening entertainment.
Included in the package are multiple comprehensive tours of Egypt's most famous attractions accompanied by an English-speaking licensed Egyptologist. Add-on tours to other attractions are available at steep discounts.
International and domestic airfares are included, as well as all transfers and taxes. Departures are available from any major city in Canada or the USA, but prices vary depending on the city.
All tours involve small groups of 15 people or less.
All itineraries are fully customizable with flexible departure dates, and all departures are 100% guaranteed.
To book, call Travel Discounters at 1-800-842-6943. Mention Travelzoo and ask for the Best of Egypt Tour.